Canadian Hepatopulmonary Syndrome Program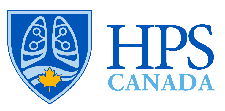 Please bookmark this page.
The Canadian Hepatopulmonary Syndrome (HPS) Program is a unique specialized Canadian clinical and research program for patients with hepatopulmonary syndrome. The program started with the Toronto HPS Clinic in 2005, which is part of the Rare Lung Diseases program at St. Michael's Hospital. The Toronto HPS clinic has seen approximately 200 patients referred for this disease.

The program consists of two clinics - one in Toronto and one in Montreal. Our clinics specialize in the diagnosis and care of patients with HPS, as well as cutting-edge research in this field. Through our research initiatives, we aim to enhance our understanding of HPS, to optimize care, and to improve outcomes in patients with HPS.
Your donation helps with HPS research!
Donations to the Canadian Hepatopulmonary Syndrome Program are used to fund research initiatives.

For example, the Toronto HPS clinic maintains a database of all the patients who consent to be included. This database is used to study trends and outcomes of our patients with HPS.
Learn more about HPS
You can visit our website http://www.hpscare.com to learn more about HPS and the Canadian Hepatopulmonary Syndrome Program.
---
If you think this page contains objectionable content, please inform the system administrator.