The Seventh Elizabeth Krehm Memorial Concert: Shostakovich & Strauss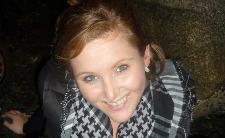 Total Number of Gifts: 96
Total Value of Gifts: $13,671.43
Please bookmark this page.
Recent Donors
Mr. Hermann Rivadeneira
Ralf Pilz
Ryan Stone, Summa Property Management
Minden Gross LLP
Daniel Kushner
Alaina V
Chris, Lexie, and JJ
Daryl Chong
Catherine Himelfarb Borden/Forest Hill Real Estate
Mrs. Etsuko Kimura

Full Donor List
Monday November 25, 2019 at 7:30pm
Christ Church Deer Park
1570 Yonge St Toronto, ON

Elizabeth Krehm passed away on November 17, 2012 in the ICU at St Michael's Hospital. Every year since her passing, her family has held a memorial concert as a fundraiser for St Michael's ICU. Over $100,000 has been raised through these concerts. Elizabeth's family will be forever grateful for the wonderful care received by the doctors, nurses, and social workers at St Mike's.

Join us for an evening of music in celebration of Elizabeth Krehm's life and in support of St Michael's Hospital ICU. Over the past 7 years there has come to be a dedicated group of musicians and audience members who join us to remember Liz. Along with Liz, we honour the lost friends and family of all involved in making the concert happen, and we look to present the night as a healing experience through the power of music as well as support St Michael's Hospital ICU.

Admission by donation at the door:
Suggested minimum donation $30

Donating on this page before the concert allows you to skip donating at the door and going straight to finding a seat at the concert.

All donations go to the St Michael's Hospital ICU in Elizabeth Krehm's name. For more information please call 647-248-4048

The Seventh Elizabeth Krehm Memorial Concert: Shostakovich & Strauss

Evan Mitchell, conductor
Michel Strauss, cello
Rachel Krehm, soprano
Canzona Chamber Players Orchestra

Programme:

Kol Nidrei Max Bruch

Four Last Songs Richard Strauss

Symphony no. 5 Dmitri Shostakovich
---
If you think this page contains objectionable content, please inform the system administrator.