Support for the Rotary Transition Centre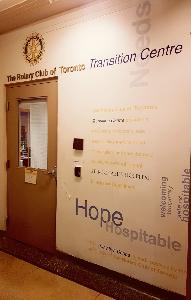 Please bookmark this page.
The Rotary Transition Centre allows vulnerable patients who are discharged from ED, who can manage their own care and behavior, to stay for a period of up to 18 hours as a means of transitioning back into the community. In that time they may rest, sleep, launder their clothes, shower, access food and drinks and work with staff to consolidate their transition plan.

Most of our patients aren't able to purchase new, seasonal clothing and rely strictly on clothing banks. With monetary donations, we are able to purchase new, discounted clothing items for those in need. We often hear from these individuals that they have gone years without new clothing and they are always unquestionably grateful.

We as staff are always humbled by the generosity of donors and are thankful for your consideration.
---
If you think this page contains objectionable content, please inform the system administrator.