Emmy McMahon's Penny Drive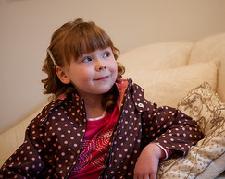 Fundraising Goal $2,000.00
Total Number of Gifts: 7
Total Value of Gifts: $756.87
Please bookmark this page.
Recent Donors
Anonymous
Jim and Sharon McMahon
Roslyn McMahon
Karem Phipps
Anonymous
David Sumner
Emmy McMahon

Full Donor List
Please donate your pennies to my penny drive for the hospital.

When you come to our house at Easter bring your pennies.

If you don't have pennies see if there on the ground.

You can donate on my page if you do not have pennies.

Emmy
---
If you think this page contains objectionable content, please inform the system administrator.