Jia is dancing again!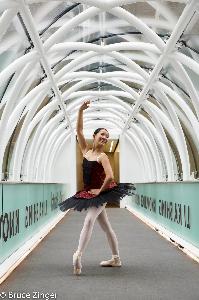 Please bookmark this page.
Back up on pointe!
I love to dance. I dance everywhere. At school, at home and even at the grocery store. I could never imagine my life without dance.

But two years ago, my parents and my doctor told me I had to stop dancing. It was very hard to imagine my life without dance because that's all I did. My life kind of revolves around dance, and it still does.

Now I'm thirteen and I am always thinking back to the day that the doctors said I can't dance again and that I'm very grateful that I'm allowed to dance again because not all stories end up like my story did.

One day, I could hardly breathe when I was in dance class. But I felt better and I went shopping with my mom and my Uncle Mark it happened again and I felt tired so my uncle carried me. Then it happened at home and I told my mom and she called Telehealth and they told me to get to the hospital right away.

They found out that I had a problem with my heart and they controlled it!

I'm lucky because I didn't die and now I am healthy again. I know I am not as healthy as I used to be because I still have to be cautious and aware of my heart and If that situation happens again. I am now dancing to my full potential and loving every moment.

Please help other people like me by giving to St. Michael's. You can make a donation as a gift and send a card.

With your help, St. Michael's Hospital Foundation can help a lot more people get better. Please donate now.

Thank you!

Jia
---
If you think this page contains objectionable content, please inform the system administrator.