In memory of Alice Knelford (nee Kendall)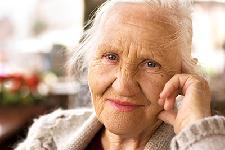 Fundraising Goal $2,500.00
Total Number of Gifts: 3
Total Value of Gifts: $175.00
Please bookmark this page.
Recent Donors
Rose Burns
Rick and Candace Knelford
Anonymous

Full Donor List
Born Alice Mary Kendall in Loverna, Saskatchewan on April 4, 1926. Passed away on March 20, 2013, surrounded by family at St. Michael's Hospital in Toronto, Ontario.

Alice is survived by her husband Jim, and her sisters Louise McDonald and Mary Kovach, her son Rick and daughter-in-law Candace and many nieces, nephews, grandnieces and grandnephews.

In lieu of flowers, the family would appreciate donations to St. Michael's in memory of Alice.


















---
If you think this page contains objectionable content, please inform the system administrator.