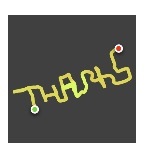 Unprecedented Distance (For Us)
Challenge Complete!
Thank you so much to our friends, family and colleagues for your generous support of our UNPRECEDENTED challenge.
Over the past 24 days, Meghan and I ran a combined total of 375.9 kilometres (annoying that we didn't round that number off with ten extra meters to be honest...).
Thanks to your kindness, generosity and support, we raised a total of $6,001 to support the Courage Fund at St. Michael's Hospital. The Courage Fund supports front-line medical professionals who are working 24/7 to meet the challenges of COVID-19 in these unprecedented times.
//
Frontline healthcare professionals are working 24/7 to keep our communities safe and healthy. The dedicated staff at St. Michael's Hospital are of course, no exception. Meghan Moore and myself (Roz McLean) will be participating in a St. Michael's Young Leaders Solidarity Challenge: inspired by the "24/7" commitment our frontline workers have made, we are taking on a much more moderate challenge, in solidarity, and in support:
We will be running SEVEN kilometers, every day, for TWENTY FOUR days. That's a total of 168 kilometers. That is, for me at least, an unprecedented monthly running distance.
We would appreciate your generous support in reaching our fundraising goal. Knowing that these funds are supporting some of our most vulnerable community members and front-line staff is what will push us out the door to hit another 7k, even through these intermittent bilzzards we've been experiencing (as of April 17th).
With sincere gratitude,
Roz & Meghan
//
I'm fundraising for St. Michael's Courage Fund to support our most vulnerable communities and St. Michael's frontline staff.
There is an urgent need for what most of us take for granted. For our most vulnerable community members– and for those whose lives have been turned upside down because of layoffs – it's food vouchers, essential medicines, warm clothing, toiletries and phones and data plans, because physical distancing should not mean social disconnection.
For our homeless patients who test positive for COVID-19, it's a space with access to St. Michael's top-notch health-care teams, so they can have a safe place to get treated and recover, and we can slow, or halt, the community spread of the disease.
And for St. Michael's frontline staff who are working around the clock to care for our patients, or those who have contracted COVID-19 and are in isolation, it's food and other essentials to keep them going.
ALL GIFTS WILL BE MATCHED DOLLAR FOR DOLLAR, UP TO $3 MILLION.
The Courage Fund supports St. Michael's Hospital's highest-priority needs.
View More

Roz McLean
$713

Team Honour Roll
Burgundy Asset Management
$725
Burgundy Asset Management
Top Donors
Burgundy Asset Management
Lisa Ritchie
Lloyd Barbara
Burgundy Asset Management
Kyle Stolys