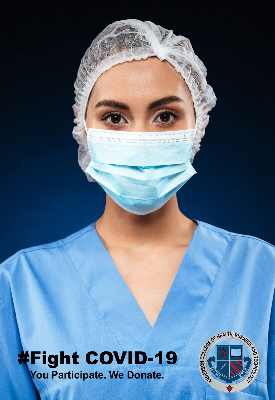 Anderson College is fundraising for St. Michael's Courage Fund to help St. Michael's Hospital tackle the COVID-19 Pandemic.
We are hosting an online survey for our students, alumni and staff regarding how they are learning, working, and teaching from home or on the front line.
For every unique submission we receive, we will donate $20 to the St. Michael's Courage Fund. Our goal is to raise $10,000 for the fund, please stay tuned for our progress!
This is our way of thanking St. Michael's frontline staff who are working around the clock to care for patients and to provide food and other essentials to keep them going.
ALL GIFTS WILL BE MATCHED DOLLAR FOR DOLLAR, UP TO $3 MILLION.
The Courage Fund supports St. Michael's Hospital's highest-priority needs.
View More