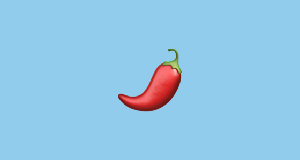 Thank you for donating to raise money for our front line workers. For each of my fundraising milestones hit, I will eat progressivley hotter peppers after one another. I will then livestream this whole process! Please see the scale below!
$50 - Anaheim (500 - 2,500 Scoville Units)
$250 - Jalapeno (2,500 - 8000 Scoville Units)
$500 - Hungarian (5000 - 10,000 Scoville Units)
$1000 - Serrano (10,000 - 23,000 Scoville Units)
$2000 - Tabasco (30,000 - 50,000 Scoville Units)
$3000 - Cayenne (30,000 - 50,000 Scoville Units)
$5,000 - Scotch Bonnet (100,000 - 350,000 Scoville Units)
$10,000 - Ghost Pepper (855,000 - 1,041,427 Scoville Units)
$25,000 - Carolina Reaper (1,400,000 - 2,200,000 Scoville Units)
I'm fundraising for St. Michael's Courage Fund to support our most vulnerable communities and St. Michael's frontline staff.
There is an urgent need for what most of us take for granted. For our most vulnerable community members – and for those whose lives have been turned upside down because of layoffs – it's food vouchers, essential medicines, warm clothing, toiletries and phones and data plans, because physical distancing should not mean social disconnection.
For our homeless patients who test positive for COVID-19, it's a space with access to St. Michael's top-notch health-care teams, so they can have a safe place to get treated and recover, and we can slow, or halt, the community spread of the disease.
And for St. Michael's frontline staff who are working around the clock to care for our patients, or those who have contracted COVID-19 and are in isolation, it's food and other essentials to keep them going.
ALL GIFTS WILL BE MATCHED DOLLAR FOR DOLLAR, UP TO $3 MILLION.
The Courage Fund supports St. Michael's Hospital's highest-priority needs.
View More