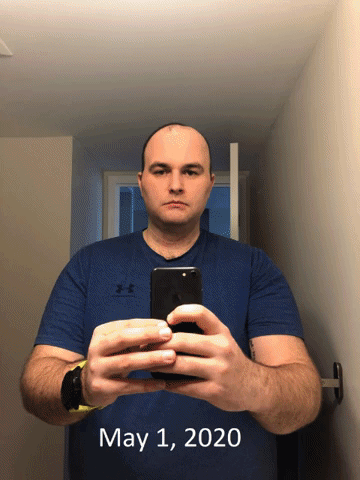 Hello,
As many of you may know, I have had a significant tie to St. Michael's Hospital since January 2015 when I met Dr. Sunit Das and my life was forever changed. I have had not one, but two, brain surgeries performed by Dr. Das and his phenomenal team at St. Michael's Hospital - including one where I was awake!
Since this time I have committed myself to giving back to the St. Michael's community in any way I can find. I eventually found SMYL in 2018, and after doing my research, meeting with current and former Committee members, I submitted my application to join. Fortunately I was welcomed to the Committee, beginning my fundraising career with SMYL and the St. Michael's Hospital Foundation.
You can agree that 2020 is off to a crazy start and unlike anything we have experienced in our lives. For many of us there is a real possibility that this may be the most important, societal defining moment we will experience in our adult lives. Working together, right now, by practicing physical distancing, intense hygiene regimes, and other contagion preventative measures is of utmost importance for how our world functions in both the near and long term. However, these measures alone are not enough to solve these problems for everyone.
That's why I'm fundraising for the St. Michael's Courage Fund to support our most vulnerable communities and St. Michael's front line staff.
There is an urgent need for what most of us take for granted. For our most vulnerable community members – and for those whose lives have been turned upside down because of layoffs – it's food vouchers, essential medicines, warm clothing, toiletries and phones and data plans, because physical distancing should not mean social disconnection.
For our homeless patients who test positive for COVID-19, it's a space with access to St. Michael's top-notch health-care teams, so they can have a safe place to get treated and recover, and we can slow, or halt, the community spread of the disease.
And for St. Michael's front line staff who are working around the clock to care for our patients, or those who have contracted COVID-19 and are in isolation, it's food and other essentials to keep them going.
ALL GIFTS WILL BE MATCHED DOLLAR FOR DOLLAR, UP TO $3 MILLION.
The Courage Fund supports St. Michael's Hospital's highest-priority needs.
Remember, we are all in this together.
Thank you and stay safe,
Calum
----
Chair, Sponsorship Committee, St. Michael's Young Leaders
P.S. - as an added challenge for myself, for every $250 you help me raise, I will not trim my beard* for an extra week. My goal is to raise $5,000 and grow my beard for 20 weeks. It will look terrible, but it's for a good cause. *Note that I reserve the right to maintain a proper beard line and maintain a professional look. Progress: 17/23 weeks growth (as at August 28, 2020)
View More