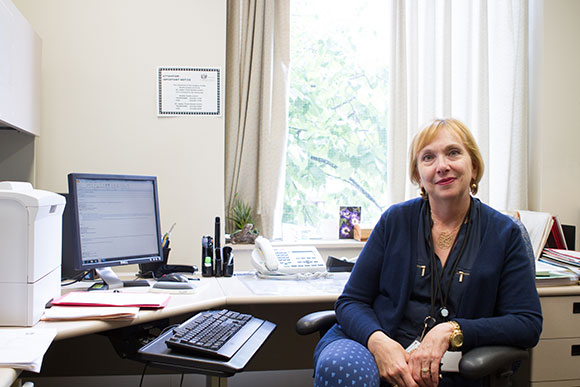 Laurie Malone Patient Comfort Fund
Each year, more than 47,000 patients receive care at one of six St. Michael's Hospital Family Practice clinics, and this number is climbing! Many of our patients have little or no income and are struggling with serious illnesses while also trying to make ends meet. Affording simple everyday items can prove to be a challenge.
As health care providers, we are dedicated to keeping our patients healthy. But they cannot become healthy by clinical care alone - we need your help.
Since 1997, the Department of Family and Community Medicine has committed itself to supporting our most vulnerable patients by raising money for the Laurie Malone Patient Comfort Fund. In the last year we have helped our patients in significant ways, including:
TTC tokens for travel to appointments
Grocery cards for food
Assistance with the costs of essential medications, eye glasses, dental care & dentures
Providing rent assistance to avoid eviction
Baby care equipment to new parents including car seats, clothing & strollers
Books and care packages for families during the holidays
Assistance with application fees for a young student to access University grants and loans.
In 2018- 2019 the department spent over $50,000 to support hundreds of patients in need. The feedback from these individuals has been incredibly positive sometimes the smallest items have the biggest impact.
100% of funds raised go directly to our patients. If you have any questions or to learn more about the work we do, please contact us directly at (416) 867-7440 or Linda.Jackson@unityhealth.to or Karen.Weyman@unityhealth.to