Join us for Angels Den 2017: a battle of some of St. Michael's best and brightest researchers to win funding for their life-changing innovations from a panel of jurors looking to fund the future of health care.

The event will bring together cutting-edge researchers, leading business experts and celebrity judges for an enthralling evening of innovation and exploration.

Fashion mogul Joe Mimran joins St. Michael's at the heart of innovation – Angels Den – as lead judge of the competition. Don't miss this game-changing event! If you'd like to attend, contact Chanel Bayram at BayramC@smh.ca.

At St. Michael's Hospital, we're revolutionizing how scientific discoveries impact patient care. Our experts are pioneering breakthroughs every day that smash the status quo and improve outcomes for patients across the province and beyond.

Do you want to accelerate innovation?

Are you driven by a spirit of discovery and passionate about progress?

Do you want to transform patient care for your community, your family and your friends?


We're looking for people who share our penchant for trailblazing and making an impact in the heart of the city. If you're looking to build consumer loyalty and promote your business objectives, while helping us deliver on our mission, we want to work with you.

Be a change-maker — make a visionary investment in health care as an Angels Den sponsor. We offer sponsorship packages at various levels with notable marketing and recognition benefits, and a unique opportunity to support a growing and sustainable event in the years to come.

Come join us and support emerging scientific innovation at St. Michael's by signing on as an Angels Den sponsor! View sponsorship opportunities.

For more information about sponsorship opportunities for Angels Den 2017, contact Erin Baier at 416.864.6060 ext. 46544 or BaierE@smh.ca.
Registration Sponsor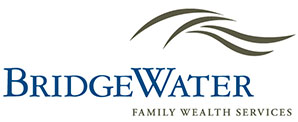 Travel Award Sponsors
Lloyd Barbara

Peoples' Choice Award Sponsor